SCIENCE & COMPUTER LAB
The school has a laboratory to conduct experiments mainly in science subjects. A well equipped computer lab is also functioning.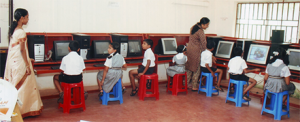 DIGITAL CLASS ROOMS
From the beginning of the current academic year ten class rooms (One for each class I to X) have been connected with the modem educational electronics system so that the Students of this School should go along the need of the hour. Children enjoy the class as they have been exposed to the latest scientific invention.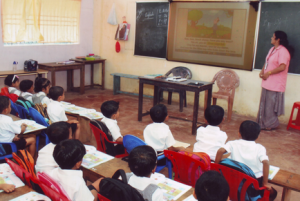 SCHOOL LIBRARY
Our school has a very good library and it has around 2700 books in different languages and subjects. Students are given books of their choice regularly so that they acquire knowledge and reading skill. Besides we buy and give children variety of periodicals both English and Malayalam. We provide children all leading News Papers, both in English and Malayalam.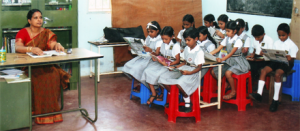 OPENING OF CANTEEN
A canteen has been opened on 04 Jan 12 to provide food to our needly children and staff members.